If you've ever wondered what it would feel like being inside a burrito this blanket lets you find out. Shaped like a tortilla, you can easily roll yourself and assume burrito form. It's made of comfortable microfiber and measures 5 feet in diameter. It may look like a stained blanket from a distance but you know better!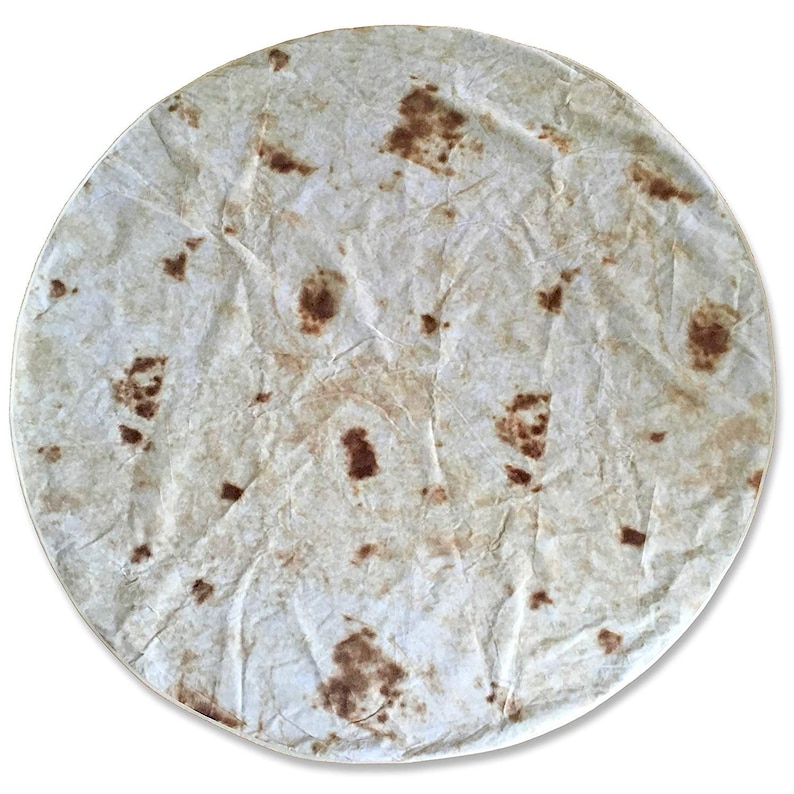 Features
• Become a giant human burrito with the Burrito Blanket
• Roll yourself up or with a friend
• Great gag gift for kids, tweens, teens and college students
• It's giant! 5 feet diameter
• 100% soft and plush microfiber
• Fun at parties, the beach, picnics, camping or just lounging on the couch
Get the Burrito Blanket via the link below.